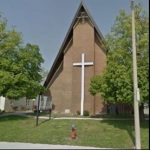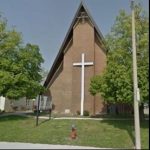 Sunday Worship Gathering – We have our Sunday Service at 10:30 a.m. We use a modern and upbeat worship style combined with some traditional elements. In our service we have a time of relevant and understandable teaching.
Sunday School and Nursery – During our service, children aged 3– grade 5 are welcome to join us in Sunday School. Here children learn Bible stories in a creative and loving environment. Children aged 2 and under are welcome to play in our nursery.
Sunday Coffee and Chat – After our service,we join together for cookies, coffee, juice and conversation. This allows everyone a chance to connect to old and new friends.
Connection Groups – Throughout the week, we have a variety of Connection Groups made up of 10-12 people. These groups meet in people's homes for 1-2 hours and include times of conversation, Bible study and prayer, allowing participants to deepen their connection to God and their friends. We have a variety of Connection Groups that meet at different times and there is sure to be one to fit your schedule.
Youth Club – All youth in grades 6-8 are invited to join our Saturday Youth Club. There are lots of activities and events including: bowling, sleepovers, weekend retreats and Acquire the Fire. This is a great place to meet new friends that will last a lifetime.
"Retirees" Group (55+) Meets the third Thursday of each month at our church for a lunch and learning time. We eat lunch at Sackville Hill Seniors Centre at 780 Upper Wentworth Street.
Impact Hamilton   is a summer camp program that gives students and volunteers an opportunity serve their community.  Impact Hamilton has been running for 15 years!  We make these camps either very affordable by offering them at half or less than half the cost of similar camps or by offering them free to people who are in need.  We offer creative and fun activities that provide safe and enjoyable experiences for participants.  For the summer in 2017 we will have two Adventure Camps and a Mini-Camp.  See logo for details.  For further information email us at [email protected]